Warragul plays host to many award winning restaurants, bars, cafes and whole sale produces. The secret to their success is the amount of fresh gourmet products at their door step, and we invite you to experience the food the way we have done for years.

Take advantageof the number of wineries the area has to offer. Sample some of the local tasts and explore some fantastic country side and local history and submerge yourselves in all of West Gippsland. Download a Tour Map and start your West Gippsland Wine experience now!!
This page is dedicated to food and dinning in the local area. Throughout this list you will find local restaurants and produce shops that are open to the public most days of the week. Enjoy!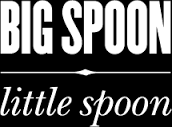 Big Spoon Little Spoon
Come in and enjoy some fantastic Gippsland cuisine. Enjoy intimate settings for two, settle in with a large group of friends, or mingle on the communal tables to the front of the dining area. With room for up to 80 guests or more for standing events, we can accomodate small weddings, parties, bahmitzvahs, corporate or staff events, or whatever else. We can also discuss tailoring menus to suit your dietary requirements. In summary – we want to help in whatever way we can to ensure you just have the best time ever, so let's talk!