Top Attractions For Warragul
Historic Buildings and the Museum - The court house in Smith St, built in 1887, is classified by the National Trust, while the Wesley Uniting Church in Victoria St opened in 1889. The Warragul Historical Museum, containing local history and dairy exhibits, is situated in the old shire hall (1892). Of further historical interest is the Warragul Vintage Craft Park in Copelands Road which contains functioning examples of old farm equipment, a miniature steam train which carries visitors through the park and gardens, as well as barbecue and picnic facilities. Entrance is free and there is a playground for children.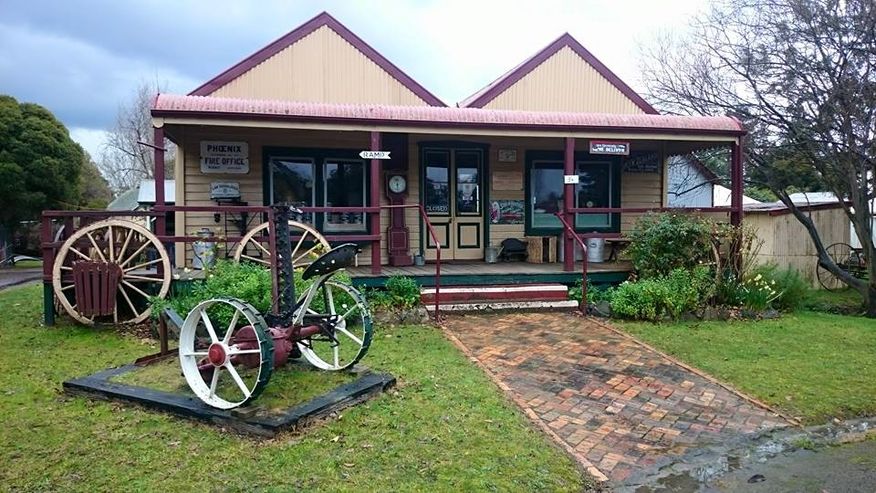 Old Gipps Town
This historic town is a collection of authentic buildings dating back from the 1840s through to the 1930s.
The site covers 8 acres and features several National Trust classified buildings and one of the best collections of horse-drawn vehicles and farm equipment in Australia. It also includes the Dr Andrew's (the 'father' of Yallourn) collection and the Narracan Mechanics' Institute library.
Browse through the main street shops and soak up the atmosphere of Gippsland's past. Visit the twenty-seven original relocated buildings and their collections such as pioneer Angus McMillan's "Bushy Park" homestead and "Rhoden's Halfway House" one of the few remaining Cobb & Co. inns in existence.
Displays in the locations are of their era, with a wide range of antique furniture and artefacts. There are also 13 other purpose-built buildings to complete the town.
​Old Gippstown's aim is to present the history of Gippsland, for the benefit of the present and future generations by preserving, researching, recording and presenting the unique collections in its care.