Top Attractions For Warragul
Historic Buildings and the Museum - The court house in Smith St, built in 1887, is classified by the National Trust, while the Wesley Uniting Church in Victoria St opened in 1889. The Warragul Historical Museum, containing local history and dairy exhibits, is situated in the old shire hall (1892). Of further historical interest is the Warragul Vintage Craft Park in Copelands Road which contains functioning examples of old farm equipment, a miniature steam train which carries visitors through the park and gardens, as well as barbecue and picnic facilities. Entrance is free and there is a playground for children.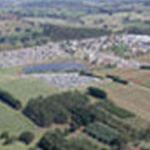 Lardner Park Yearly Events
Lardner Park Events is a non- profit organization with a primary focus on activities, events and venue management. We manage Farm World, Victoria's largest agricultural event, Trucks in Action, the Civil Works Expo and the Jindi Harvest of Gippsland. The new Lardner Park Exhibition Centre compliments the extensive range of internal and external events for its own use, community and corporate functions.